What an interesting time to be alive on the Blue Planet. Humans have always had a need to move forward in science and technology, whether this initiative is fueled by fiction books (like Jules Verne's To The Moon And Back, and The War Of The Worlds by George Wells or even Hergé's Tintin et Milou who visit the moon) or by mere scientific competition. Let's take a look at the recent space events this last century, and most noticeably, the space race:
The International Space Station
·

1924: The Soviet Union founds the

Society for Studies of Interplanetary Travel
·

1926: Goddard launches the first liquid fueled rocket

·

1927: Germany forms the

Society for Space Travel
·

1928: A collaboration between Austria and Hungary launches

The Problem of Space Travel – The Rocket Motor

to research space travel and discuss the uses of potential experiments in space

·

1929: Von Braun launches the first liquid-fueled rocket

·

1942: Nazi Germany succeeds in sending the first vehicle to reach an altitude of 100Km (62 miles)

·

1946: The US sends a rocket that reaches 80Km, and the first pictures of Earth are taken

·

1957: The launch of the first artificial satellite

Sputnik 1

, the USSR succeeds inputting the first man-made vehicle in Earth's orbit

·

1957: And a month later, Laika is carried by

Sputnik 2

, and the first dog in space stays in orbit till 1958

·

1958: NASA launches

Explorer 1

which discovers Earth's radiation belt

·

1959: The USSR launches

Luna 1

, the first human-made satellite to orbit the moon, and

Luna 3

succeeds in photographing 70% of the Moon's far side

·

1961: Yuri Gargarin, first man in space, sent by the USSR, safely orbits the Earth once aboard

Vostok 1
·

1964: US'

Ranger 7

takes the first close-range illustrations of the Moon.

·

1965: The first space walk takes place, cosmonaut Leonov leaves

Voskhod 2

for 12 minutes.

·

1966:

Luna 9

safely lands on the Moon.

·

1967:

Soyuz 1

crashes one day after launch, fatally killing Vladimir Komarov

·

1963:

Vostok 6

carries the first woman in space, Valentina Vladimirovna Tereshkova (try memorizing that name for fun)

·

1968: NASA's

Apollo 8

safely orbits the moon

·

1969: NASA makes history with first man on the Moon

·

1979: NASA's

Mariner 9

orbits Mars

·

1975: The US and the USSR join forces, and this last Apollo-Soyuz mission marked the end of their space race that began in 1957

·

1975: ESA (European Space Agency) was formed, with Franc's CNES and Germany's DLR being its biggest contributors, owning almost 40% of the company together.
First (and only) dog to have visited Space
All kinds of satellites (communication, military, intercontinental ballistic missiles, Earth-observation, telescopes, etc) didn't take long to populate our skies. NASA has also sent satellites all around the Solar System, but to keep up with this article's human-space exploration theme, we'll leave that for an other time.
Armstrong enjoying his stride on the Moon
Is there anything more exhilarating than a space adventure? Imagine that you've been given a chance to be an astronaut, without having to be a genius in high school! Imagine that you could leave planet Earth for a while, stay at a space hotel, shop in a space mall, and have your meals almost 200 miles above the Blue Planet… who needs Hawaii?
Let's talk about the facts: few companies can turn you into a space tourist. The RSA (Russian Space Agency) used its Soyuz spacecraft for human transportation from Earth to the ISS (International Space Station) and back. This voyage was offered between 2001 and 2009, it lasted for 8 to 15 days, with prices ranging from 20 to 35 million dollars.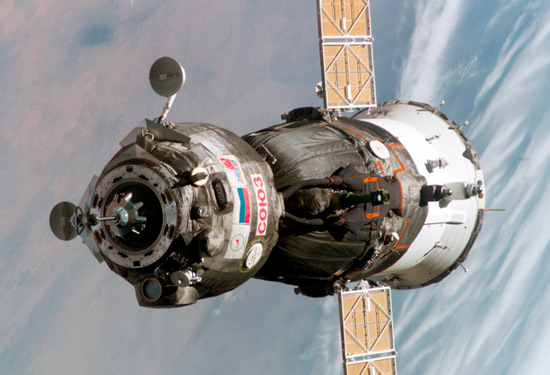 Soyuz Spacecraft
Good news is, suborbital flights are somewhat more affordable costing nearly a quarter million dollars, with a lot of companies competing like the Virgin Galactic, Starchaser, Rocketship tours, Blue Origin, etc. According to the Virgin Galactic website, 430 people have already booked their places. Virgin founder Richard Branson had initially announced that the maiden flight of his Enterprise would take place in 2007. For more information on VG, go here. [http://www.virgingalactic.com/]. Now the entrepreneurial billionaire has set his sights on September 2012. The ISTA (International Space Transport Association) is in the process of developing appropriate insurance programs for space tourism, this company confirms that there will be 50,000 flights worldwide by 2015, each flight could carry 6 people. Yes, we'll reach a time when 300,000 will tour in space each year.
Somewhere on the moon in the near future
This dream has become more alive than ever, with the concretization of these space plans after the successful launch of SpaceX's Falcon 9. On May 22
nd
2012, NASA's Cap Canaveral assisted in the launch of Dragon. On May 23
rd
, Dragon orbited Earth as it made its way to the ISS and a two days later, after passing a few tests, the spacecraft was caught by the ISS's robotic arm, and Dragon became the first commercial spacecraft to attach to the Space Station. On May 31
st
, Dragon landed back on the planet, splashing a few hundred miles off the coast of California. The mission was a huge success, and the concept of space colonization has gone viral since, the media's already suggesting a family vacation on Mars. While Dragon was in orbit, many other companies hit milestones or announced new initiatives, Russia announced its intentions to build a Moonbase. This is the beginning of a new era in space exploration. Every little detail you want know about Falcon 9 or SpaceX itself can be found
here
(2.9 mb).
The company's description is simple and as follows:
In an era when most technology‐based products follow a path of ever‐increasing capability and reliability while simultaneously reducing costs, today's launch vehicles are little changed from those of 40 years ago. SpaceX is changing this paradigm with a family of launch vehicles that will ultimately reduce the cost and increase the reliability of access to space. Coupled with the newly emerging market for private and commercial space transport, this new model will reignite humanity's efforts to explore and develop space.
The Commercial Spaceflight Federation describes its purposes as such:
I could never say it as good as Neil Tyson, so here you go:
I only have one thing left to say: The best is yet to come!